Grade 8 Learner Wins Poetry Competition.
In February 2019, the EWSETA travelled to several provinces as part of the Rural2Rural Career Guidance Roadshow that enabled the EWSETA to deliver valuable career guidance to young learners in rural parts of the country.  In October 2019, learners from the schools visited were invited to submit poems about either the energy or water sector.  Boitumelo Serumula from Utsane High School in Hammanskraal, Norther-West Province, emerged as the overall winner in the competition for her touching and powerful poem on water.
Boitumelo Serumula, accompanied by her creative writing teacher, Ms Ledimo Mashishi, attended the EWSETA AGM on Friday, 8 November 2019 to read the poem she had written to guests at the AGM. The standing ovation Boitumelo received was well deserved. Boitumelo received R1000 as the author of the winning poem, and Utsane High School too received R1000.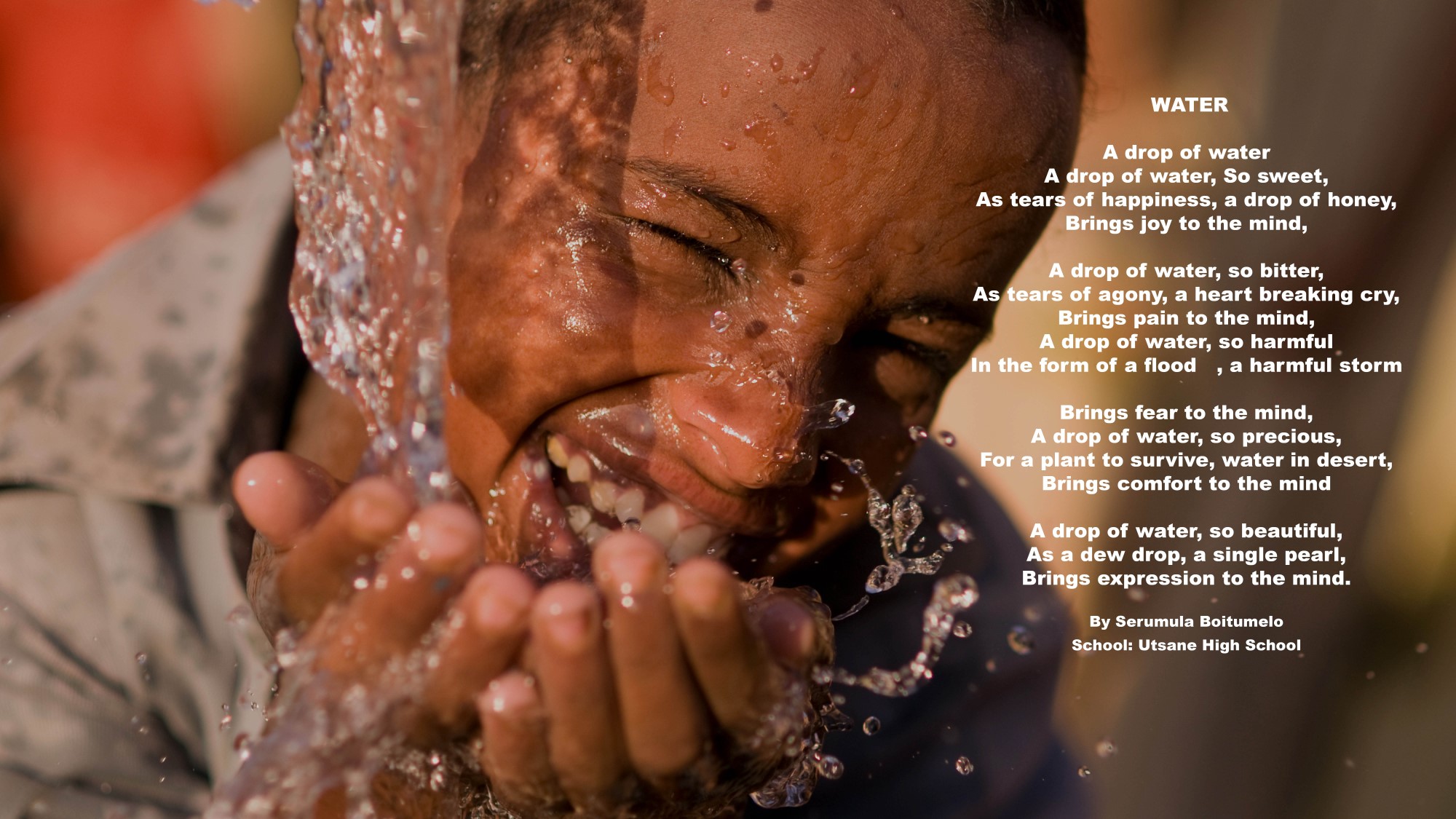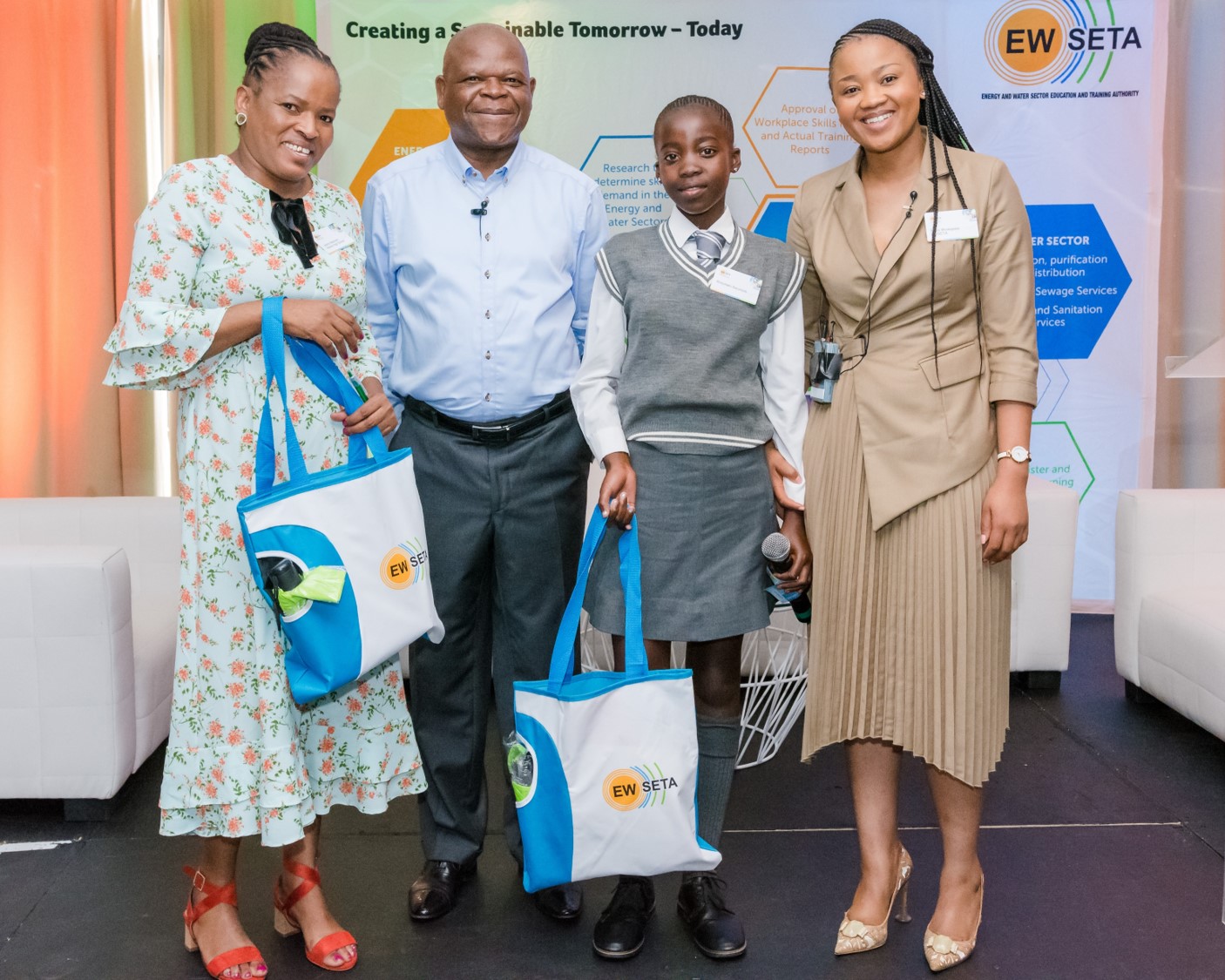 Seen in this image from left to right are: Ms Ledimo Mashishi, Frans Baleni, Chairman of the EWSETA Accounting Authority, Boitumelo Serumula and Acting CEO for the EWSETA, Mpho Mookapele.